25 Budget-Friendly Date Night Ideas
One of the most important factors in the success of a marriage is the level of effort that is put into it.  We get so busy with our everyday affairs, that we sometimes miss the opportunity to spend quality time with our spouse.  Spending time with your spouse does not have to require a lot of money, or securing a babysitter.  Dating each other should not have ended when you walked down the aisle, in holy matrimony. 
 That actually should have been the beginning, of many more romantic dates to come.  Keeping things fresh in your marriage, doesn't have to be a budget killer. We've comprised a list of 25 budget-friendly date ideas, for you and your spouse to explore. We want you to continue to enjoy each other's company, without throwing your finances completely out of whack.
Check out the list below, and allow yourself to think out the box, and keep the fire in your marriage burning strong.
 25 Inexpensive Date Night Ideas
1. Rent movies from the library. Your local library is a great resource, in that they have tons of movies available for you to check out completely FREE! This even includes new releases!
2. Have a private book club date night. Select a book to read together, and hold an intimate book club meeting for the two of you, after you're both done with it.
3. Take $20 and head over to your local arcade, and just play video games and laugh all night long.
Click here to check out the other 22 date night ideas.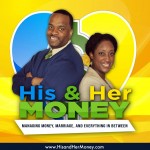 America's #1 Money Couple, Talaat and Tai McNeely are Financial Educators that are on a mission to get couples on the same page financially, and to experience the joys of financial freedom. Their website, HisandHerMoney.com has been featured in numerous publications around the world.